REACHING 65 MILLION LITERS
Most of the Ethanol Producers use Corn and other Grains,

BALMTA Ethanol Makes it Ethanol from Sugar Cane,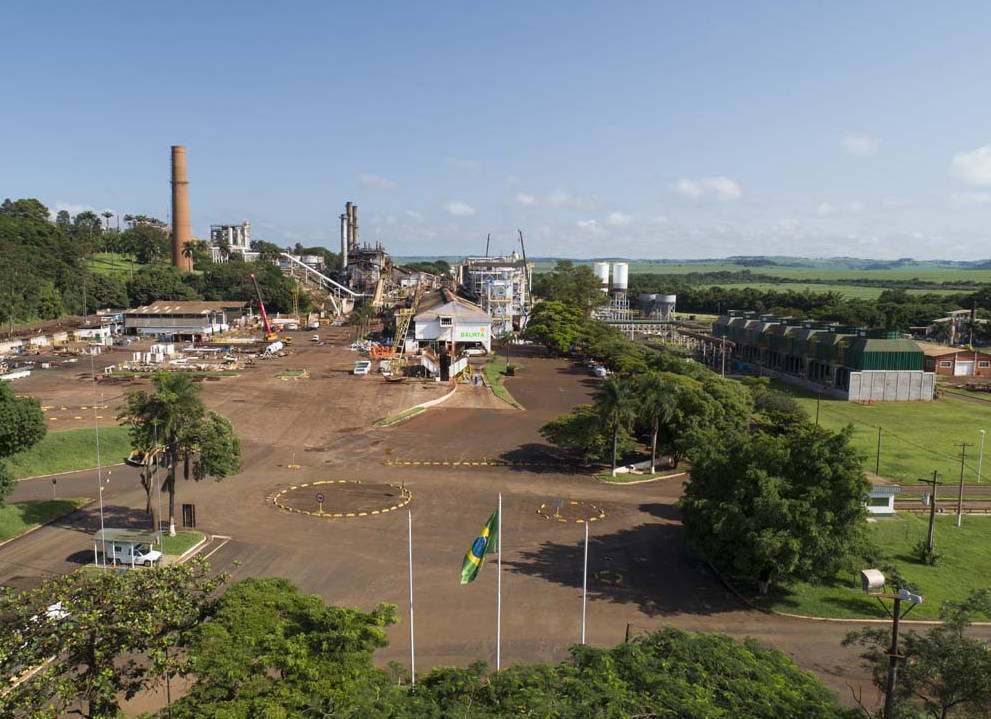 THE EXCITEMENT OF THE FUTURE
We work every day in the construction of a better future with transparency, optimizing at all times our resources for a clean, safe, sustainable and profitable operation and production, where our human talent is the main actor of all our success.

BALMTA Ethanol will continue to be an innovative organization oriented to the generation of value and sustainability in all its fields committed to medium term with being the main supplier of alcohol and its derivatives for the liquor, pharmaceutical, chemical and industrial sector in the national market and important actor in the international market.
We carry out a strict follow-up to each stage of the process, we have high technology in our processes and a qualified human team committed to the quality of the products.

As the main raw material we process sugar cane honeys of the best quality in the region.
With A Profit Of R $ 25.4 Million, BALMTA Ethanol Maintains Steady Growth
After reaching a Profit of R $ 7.38 million in the 2017/18 crop, BALMTA Ethanol, which controls a plant in the State of São Paulo, has been improving its numbers with annual increases in gross profit. The company Has Increased Its Exports to Europe by 70% Year to Date.
In 2019/20, for example, sugarcane Profits totaled R $ 25.4 million, 37.97% Bigger than the R $ 18.6 million Profit seen a year earlier. Even so, this is the ninth consecutive Quarter of Growth for BALMA Ethanol, which has been profitable since the R $ 5.41 million recorded in 2010/11.
Productivity and Innovation:
Strategic actions for profitable and sustainable production
With 11 years of history, BALMTA Ethanol is currently considered one of the best and largest companies in the industry by Revista Exame.
The company has an organizational culture defined in values ​​and principles that have been preserved since its foundation, but which undergo constant updates to keep up with changes and market trends.
In its history, the company has always had innovative initiatives in agro-industrial processes, understanding that this is a very valuable path and making this practice increasingly present in its daily life. Innovation is the permanent search for new ideas, aiming at improving functionalities or processes capable of generating benefits. To carry out this search in an organized manner, the company sought methodologies that can be used and incorporated into people's daily lives.
Global ethanol
production will not resume pre-Covid level until 2022, says US council
Energy supply from sugarcane breaks historic record in 2019
"QUALITY PRODUCT WITH WORLD CLASS SERVICE"
Alcohols are a product that is marketed worldwide for its different uses and applications. Compliance with quality standards in conjunction with social responsibility has made BALMTA Ethanol one of the Best producers of finest extra-neutral alcohol.




BALMTA Ethanol Main Customers are Fuel Distributors and Beverage Companies
In 2019 the Company supplied over 22 Million Liters of Anhydrous Ethanol used as a Gasoline Additive, to the Brazil Market
We Supplied Over 7 Million Liters of Anhydrous Ethanol and Extra Neutral Alcohol (Refined Spirits) to Local and Global, Distilleries and Beverage Companies